1. Location of Institution :
Aryan 1 K.M. Stone, Near Nai Dunia Press, Shivpuri Link - Piproli Road, Kedarpur, Gwalior (M.P.)
2. Sanctioned Programmes along with annual intake in the institution.
B.Ed. 100 seats.
3. Name of the Course with Intake :
D.El.Ed. with 50 seats.
4. Physical Infrastruture and Instructional Facilities :
5. B.Ed. Teaching Staff Profile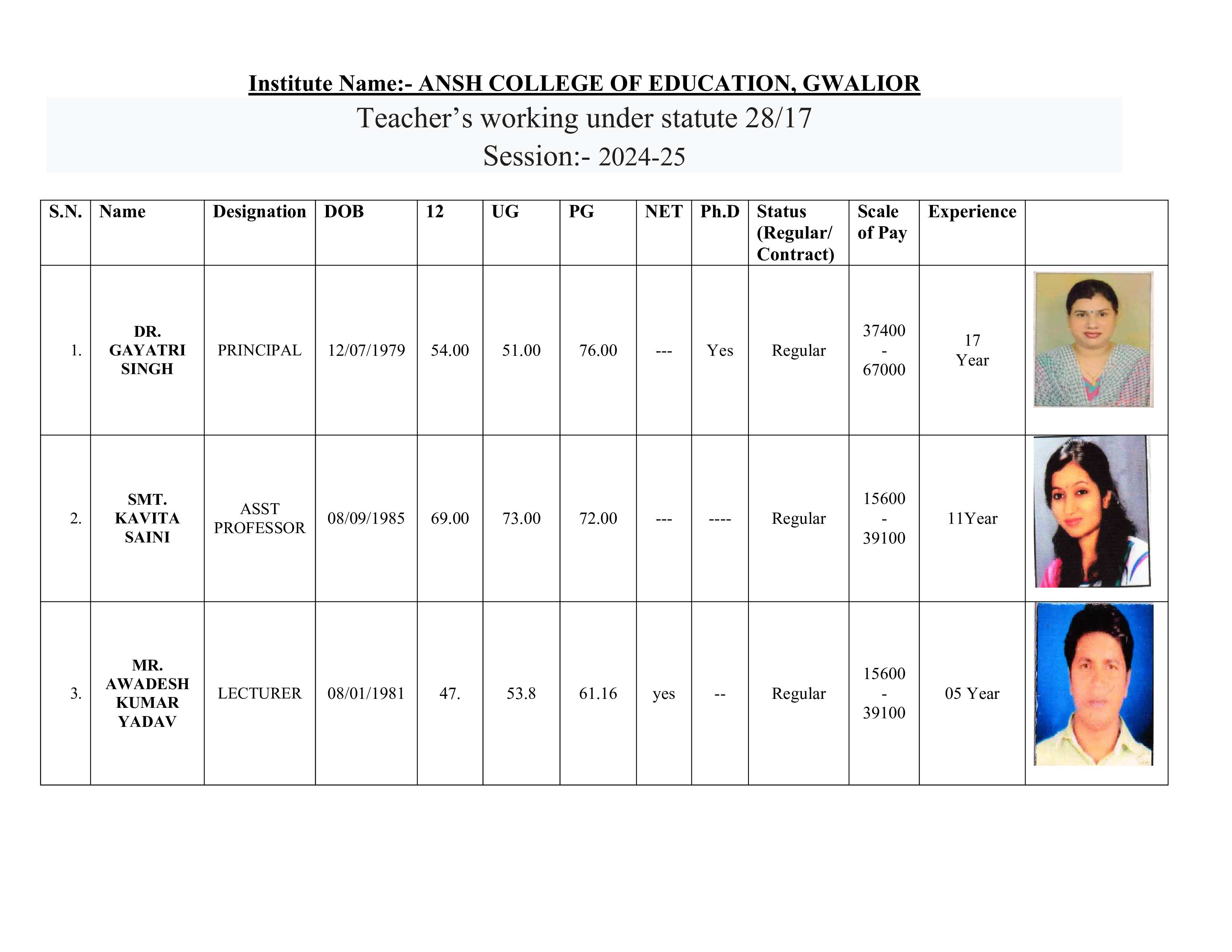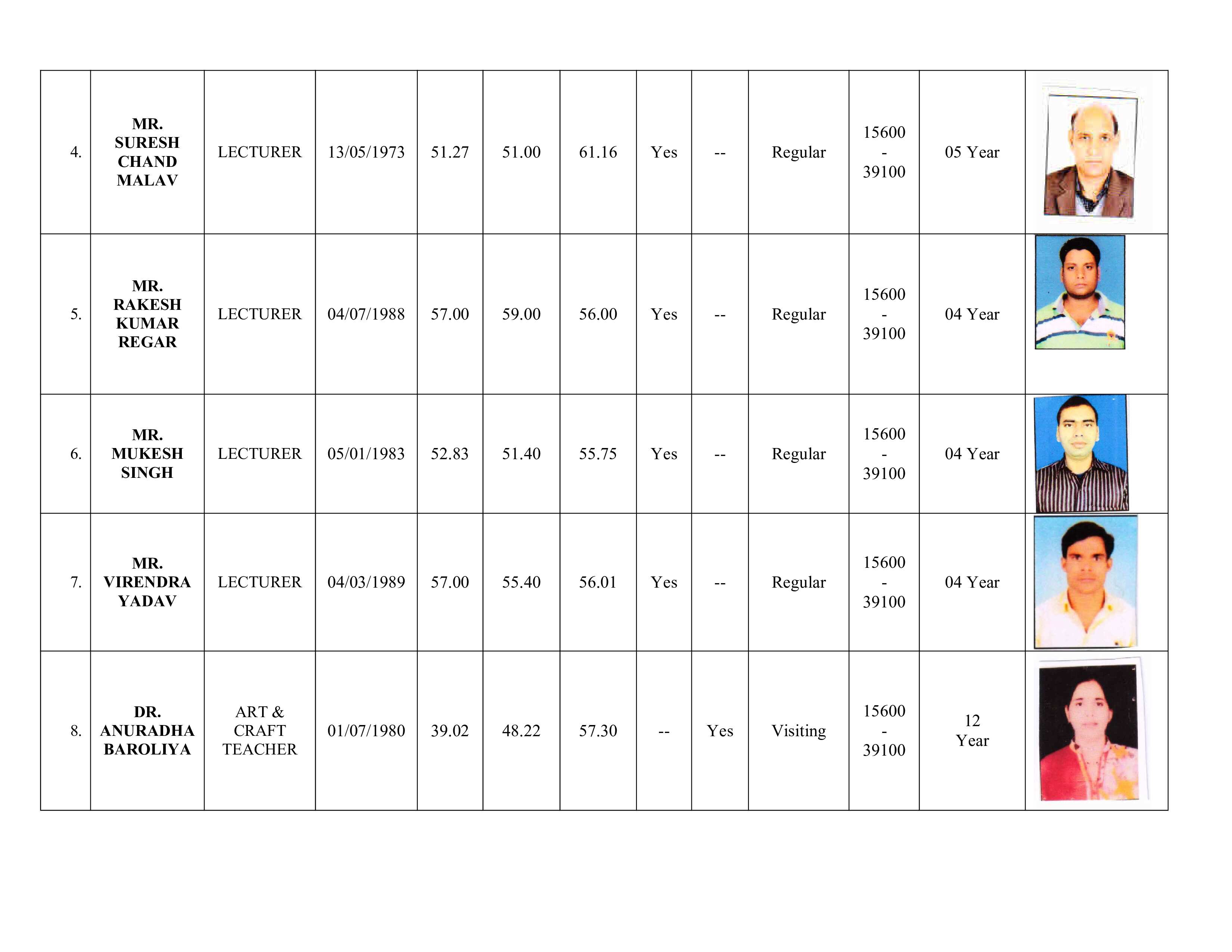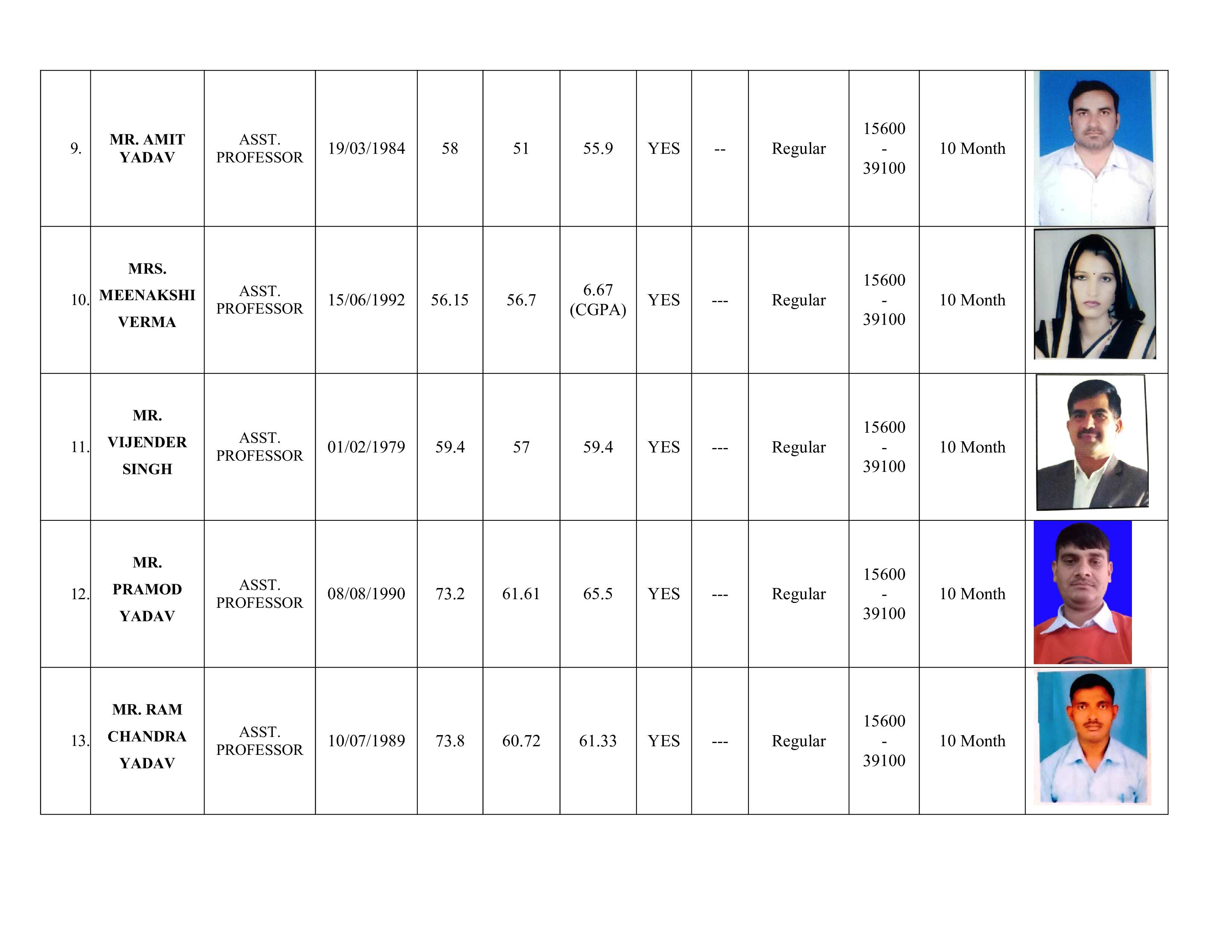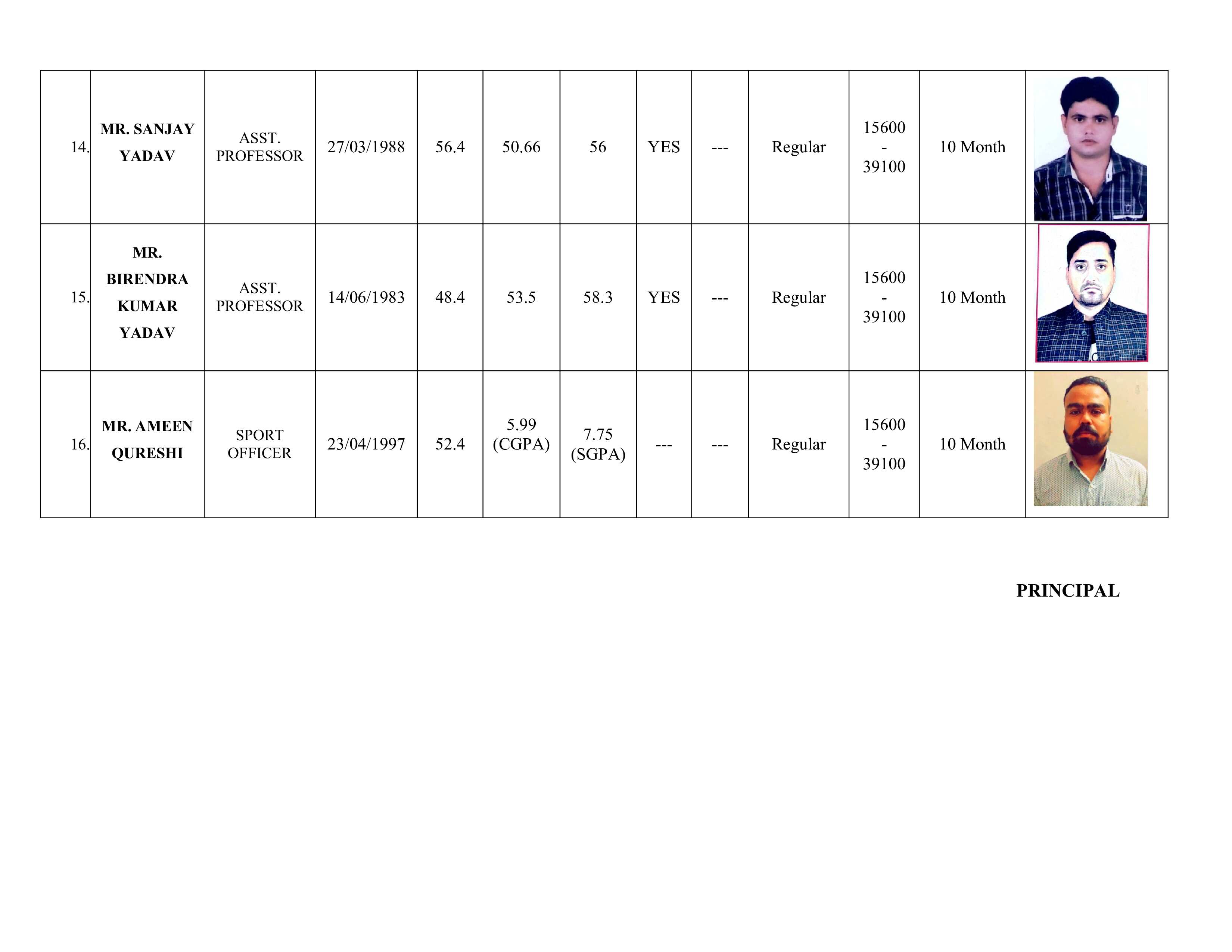 7. Particulars of Teaching Staff with Photograph & Permanet Account Number (PAN), their qualifications, scale of pay: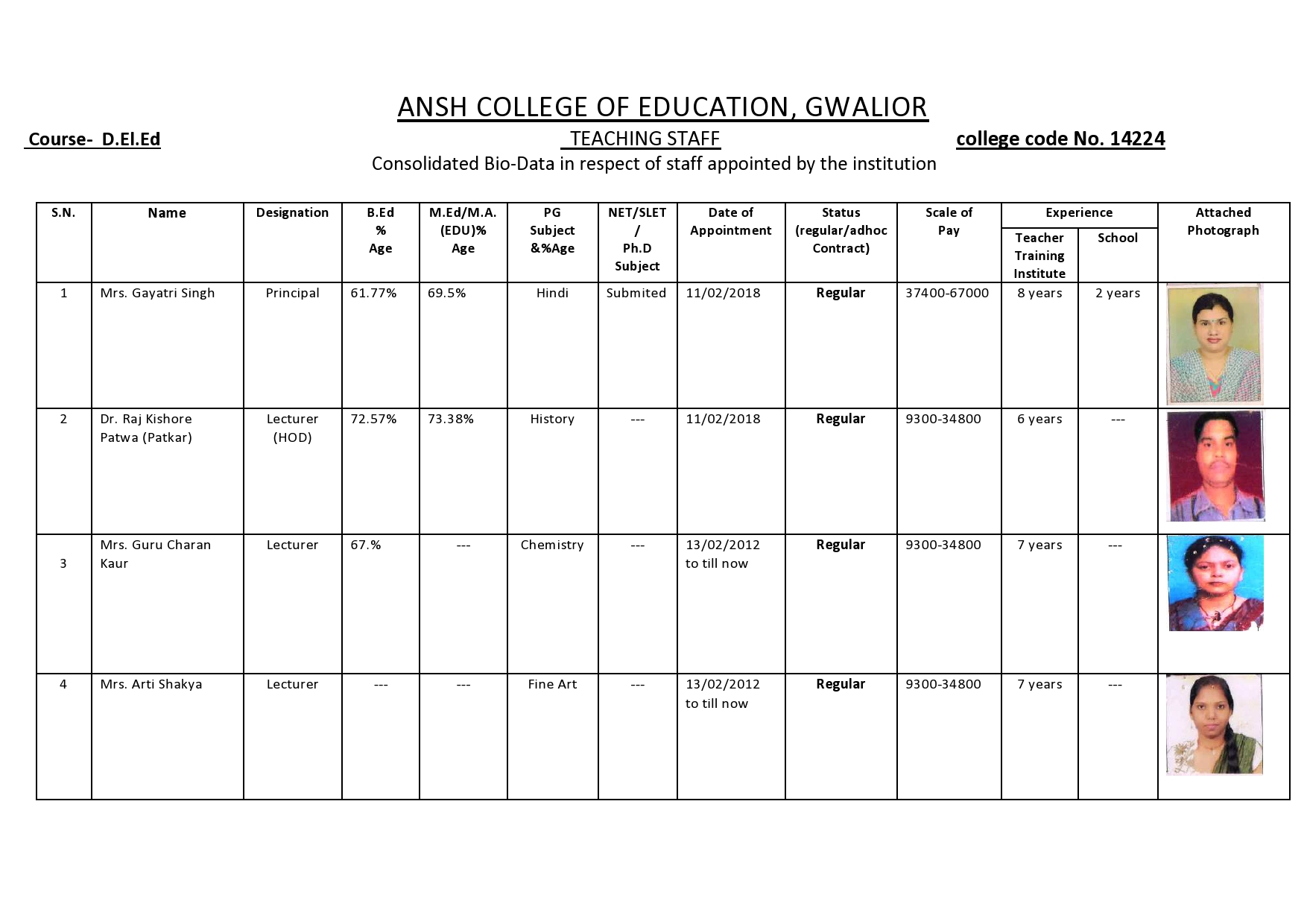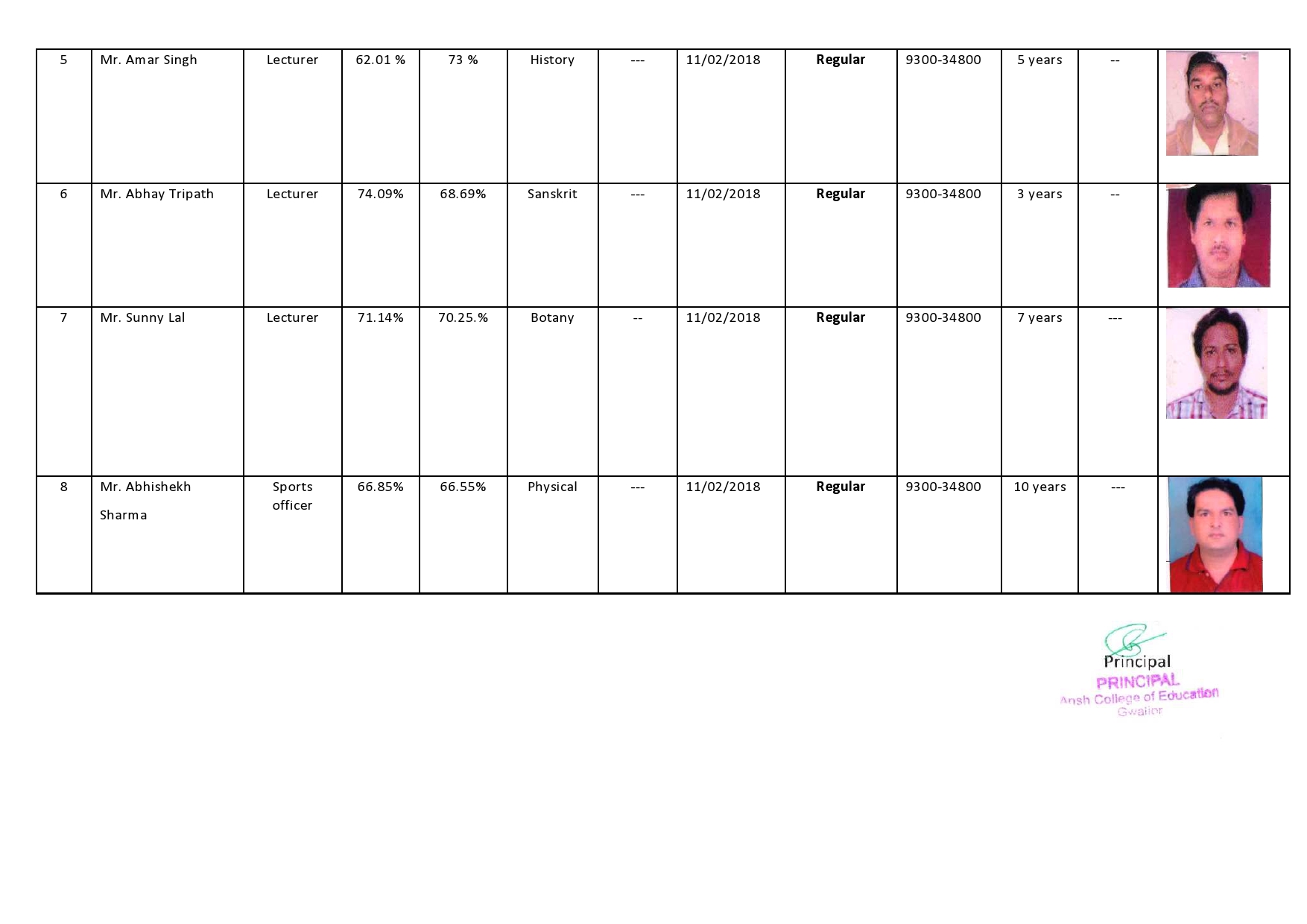 8. Particulars of Non - Teaching Staff with Photograph, their qualification and scale of pay.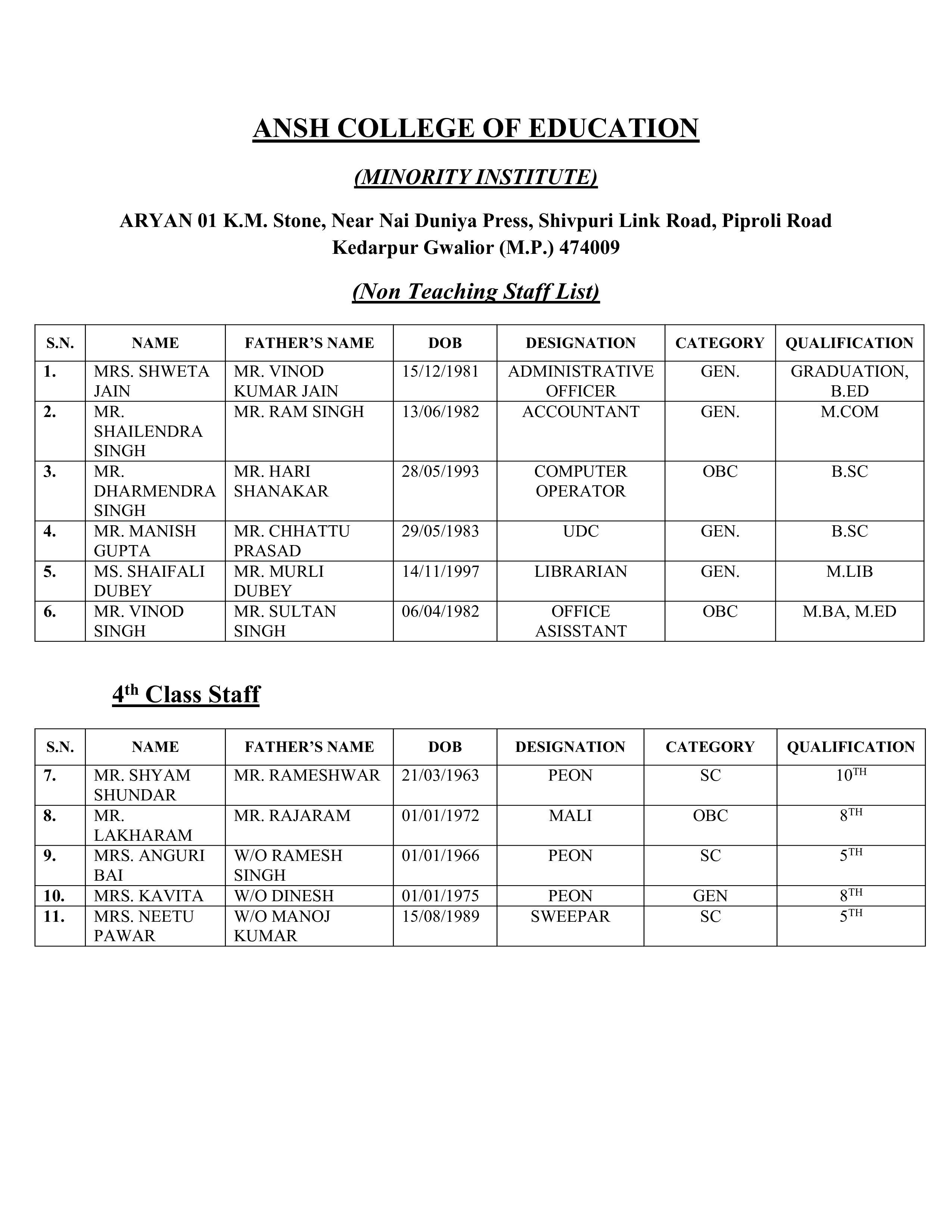 9. No. of Book in the Library, Journals Subscribed to and additions, if any, in the last quarter
Books : 5303
Journals : 20
10. Affidavit